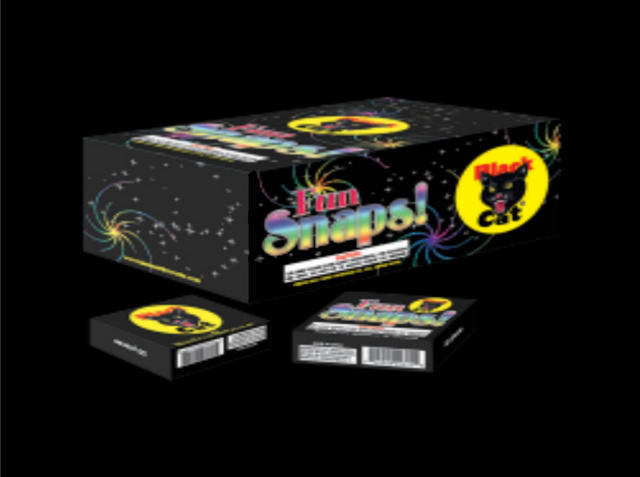 -Fun Snaps-
Few things excite kids more than things that go pop. Liven the party up a bit with a carton of fun snaps by Black Cat.
These are the little white bags that pop when thrown on the ground. If you are unfamiliar with them, rest assured that most all the young humans really like these things.
The carton comes with 50 boxes. Each box has 40 snaps.