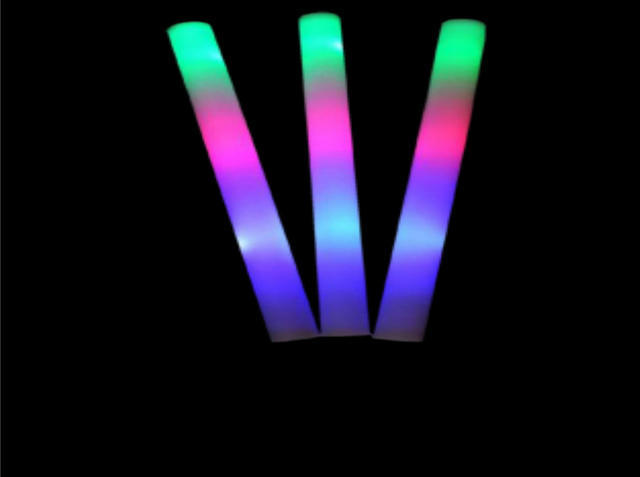 -LED Foam Sticks-
When the sun goes down the fun goes up. At least that's the case with these LED foam sticks. From afar, they look like regular foam sticks--actually pretty fun in and of themselves.
But these foam sticks are equipped with LED lights that can really illuminate come nightfall. With 4 different light settings, these little sticks are sure to keep the party going well into the night.
The best part is. . . . you get to keep them!!